This year get only the best Valentine's day flyer designs for your nightclub at
www.djemir.com/valentinesflyers.html
From sexy Valentine's day flyers to whimsical and playful valentine's day flyers we have you covered with all kinds of custom themed Valentine's party flyer designs. Give us a call at 1-303-995-0875 or email us to get your design started today!
Couples & Cocktails Valentine's Day Edition Couples Only Party Flyer Design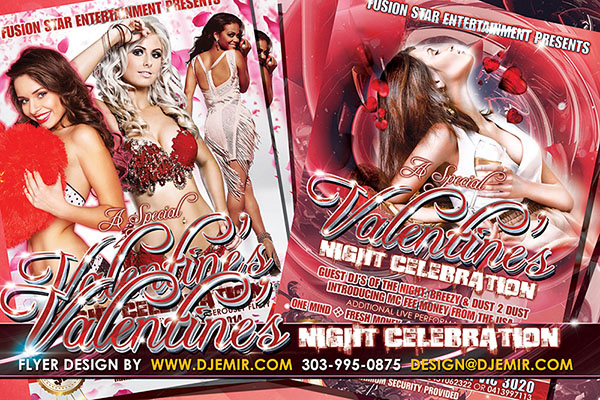 Valentine's Night Celebration Flyer Design Australia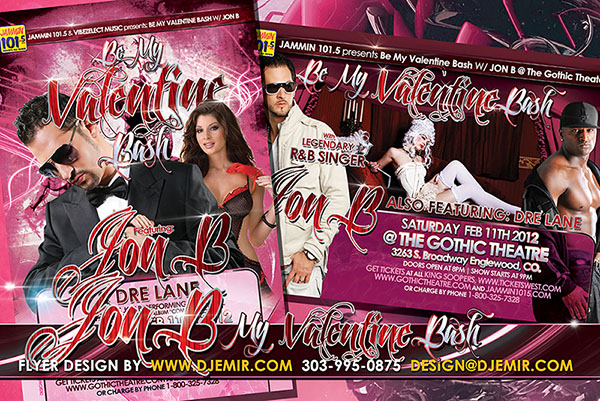 Jon B my Valentine Flyer Design Denver Colorado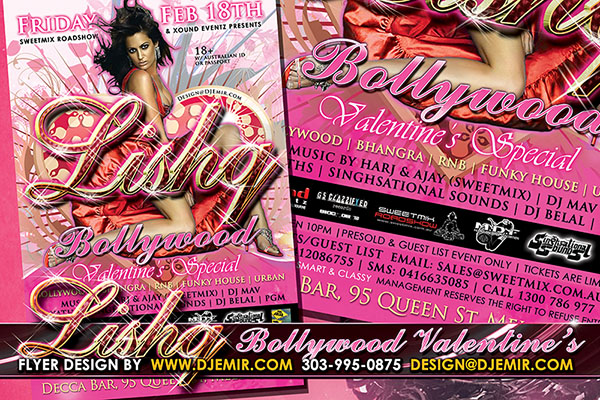 Lishq Bollywood Valentine's Day Flyer Design Australia
We also design Logos as well as fliers and brochures for all kinds of parties or businesses. So whatever your need we have the graphic design services to take your business to the next level.